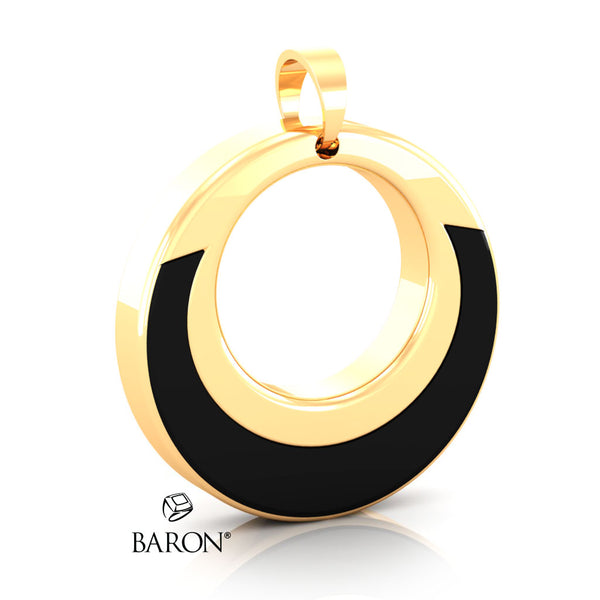 Description
The Black Band Pendant
The pendants were created for those who may prefer an alternative choice instead of rings.
The Black Band has long been the symbol of the nursing profession, representing the compassion, commitment, and competence integral to our profession; recognizing the pioneering work of Florence Nightingale. This Black Band traditionally displayed on the nursing cap will serve as a recognizable symbol of the nursing profession to our clients, co-workers, and the public at large. A historic symbol to proudly wear celebrating our heritage and moving it into the future. When I look at my ring I reflect on the day of my graduation and the pride I felt crossing the stage wearing my cap with the Black Band secured around it. Those who have not had the opportunity to wear the cap can now share in this history by wearing the Black Band Pendant.
A lifetime warranty for refinishing or any other warranty related repair is included with the purchase of the pendant. 
Please allow 8-10 weeks for delivery. Please ensure your billing address is correct and matches the same address as your credit card. For any questions during or after the ordering process please contact info@baronrings.com or 1-866-944-4089.
SHARE WITH YOUR FRIENDS & FAMILY