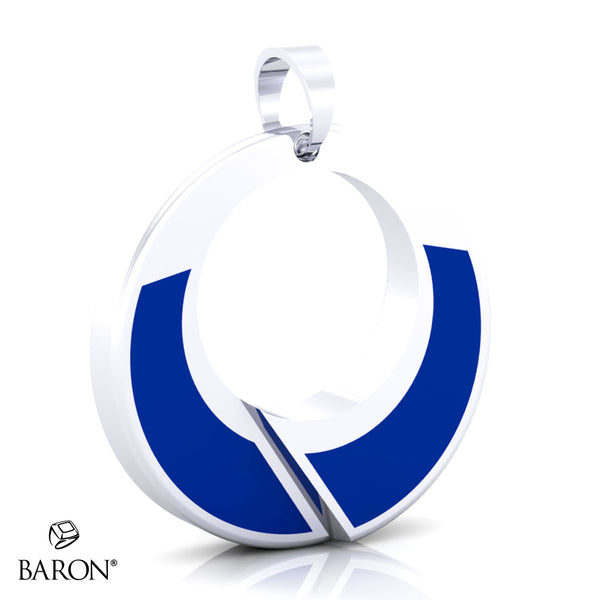 Description
The Blue Ribbon Pendant
The pendants were created for those who may  prefer an alternative choice instead of rings.
Soon after I designed the Black Band Ring for the Registered Nurse I was approached by the Licensed Practical Nurses of Nova Scotia to design a ring and other pieces for them. I designed the "Blue Ribbon Pendant".  The Blue Ribbon is traditionally presented for successfully meeting the challenge of obtaining "highest achievement". This pendant is worn in recognition for excellence achieved, providing exemplary care to the public through embracing a model of competence and dedication. This ring symbolizes the arms of the LPN, practicing under this standard, encircling the client, providing direct care when addressing the clients' needs.  ~Maggie Henneberry
A lifetime warranty for refinishing or any other warranty related repair is included with the purchase of the pendant. 
Please allow 8-10 weeks for delivery. Please ensure your billing address is correct and matches the same address as your credit card. For any questions during or after the ordering process please contact info@baronrings.com or 1-866-944-4089.
SHARE WITH YOUR FRIENDS & FAMILY