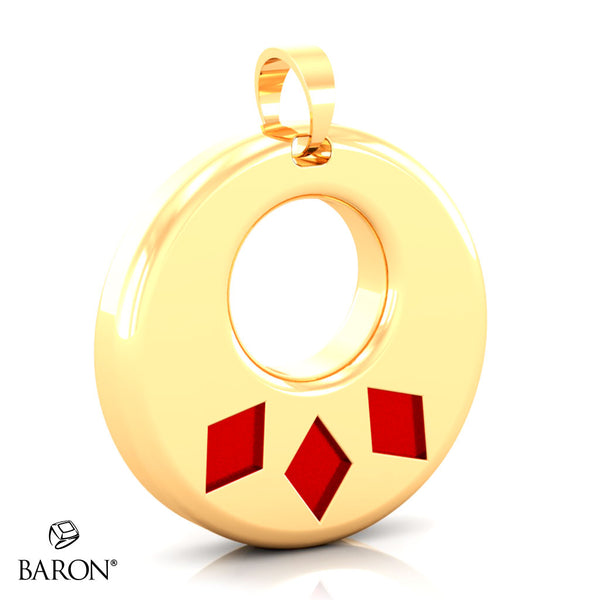 Description
The Care Assistant Jewellery
The pendants were created for those who may prefer an alternative choice instead of rings.
My connection to Care Assistants has spanned my entire career. 1977-2018. Caring, Compassion, and Commitment (Three Diamonds). These three words are without a doubt, the words that consistently come to mind as I practiced beside them. They are the individuals who are providing direct personal care to the clients and feeding back to the team all the invaluable day to day pieces of care information that allow the team to address the individuals concerns in an efficient manner. ~Maggie Henneberry
A lifetime warranty for refinishing or any other warranty related repair is included with the purchase of the pendant. 
Please allow 8-10 weeks for delivery. Please ensure your billing address is correct and matches the same address as your credit card. For any questions during or after the ordering process please contact info@baronrings.com or 1-866-944-4089.
SHARE WITH YOUR FRIENDS & FAMILY